Welcome to the 2018 Scheels Boundary Battle Catfish Tournament. Now in it's 4th year this tournament is based on the Mighty Red River of the North in Grand Forks, North Dakota and East Grand Fork, Minnesota. It will be held June 23rd and 24th, 2018 and will be limited to 50 boats. This tournament has a twist in that it is two days long and has a different stretch of river to fish each day. Based on a 50 boats there will be $8,000 in prize money.

Saturday June 23rd, all boats will weigh in at the Whopper John Little (North Landing) in Grand Forks and Sunday June 24th all boats will weigh in at LaFave Park in East Grand Forks. (In case of water levels over 23 feet Saturday will weigh in at Lincoln Landing)

This will be a three (3) fish tournament in which two (2) fish may be over 24" and one (1) must be under 24". It is also a no culling tournament. A polygraph test of one member of a randomly drawn team will be provided by True North Polygraph of Grand Forks, ND. Subsequent tests will be administered as needed. Please see all of the tournament rules and regulations on the rules page.
Financial Breakdowns

Entry Fee: $220 per team (80% payback)

$150 grand prize fund ($6,000)

$50 daily prize fund ($2,000)

$20 big fish fund ($1,000)

Prizes Based on 50 boats

1. $2,000 .333

2. $1,500 .250

3. $1,250 .208

4. $750 .125

5. $500 .083

Daily Team Winners: $1,000

Daily Big Fish Winners: $500

Prizes from Scheels and many more to be announced
---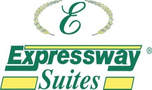 We are happy to have secured special rates for tournament anglers for 2018. Call the Expressway Suites direct for your reservations at 701-575-7000 and request the Brad Durick Outdoors discount.


---